Gopalan Gurukkal Smaraka CVN Kalari Bangalore was established by Indran Gurukkal in 2006 in memory of his master Sri Gopalan Gurukkal following the lineage of CV Narayanan Nair in Ramamurthy Nagar, Bangalore. It provides Kalari treatment services at it's Treatment Center and Kalaripayattu martial arts training at its Kalaripayattu Training Center.
LINEAGE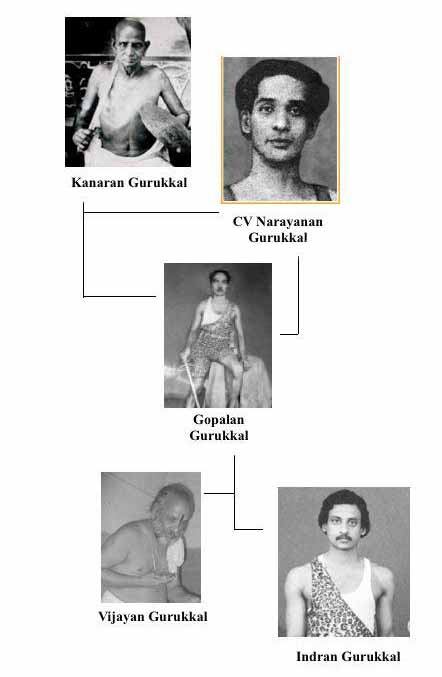 KALARIPAYATTU  TRAINING
our kalari is built according to the traditional convention of 42 feet length and 21  feet width and practice is done in the traditional format before the poothara.
Training is provided thrice a week ( wed,sat,sun) in the mornings between 7.00 – 8.30 am.
Evening batches are conducted on monday and thursday from 5.30 to 7.00 pm.
TREATMENT CENTRE
S.Indran Gurukkal  (Saseendran)  is also an expret in traditional kalari healing systems , known as Kalari Chikitsa.Our Treatment centre provides specialised Marma Chikitsa for damage of marmas(pressure points) and Nadis, bone fracture,sprains, neuro muscular and musculo-skeletal ailments & pains.